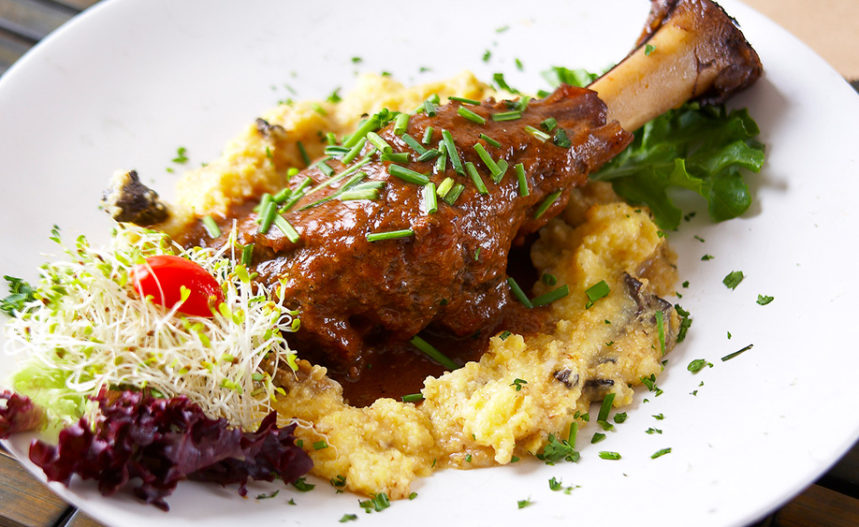 Comments Off

on Lamb Shanks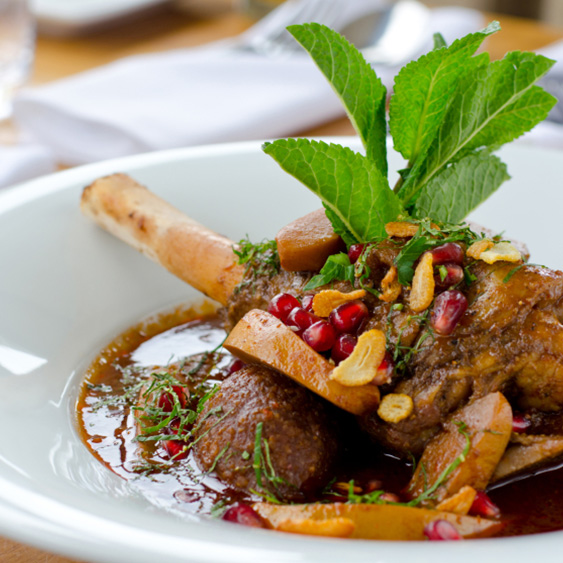 This cut of meat comes from the latter part of the from or hind leg (you can tell the difference because the rear leg gives a much larger shank and has more meat on it) and lends itself to long, slow moist cooking.
We like to slow roast ours for 6 hours so the meat is falling off the bone.
Simply start by browning the shanks in the dish you plan to slow roast in with some olive oil, then add your base ingredient of 1 litre of vegetable or chicken stock (we prefer to make our own, however an organic version will also suffice) or 1 litre of tomato passata for the Moroccan marinade; then add any of the following flavours.
Make sure the dish is tightly covered before placing in a low oven.
Serve on a bed of traditional mashed potatoes, or cheesy polenta, creamy parmesan risen, cauliflower puree, or fluffy coconut rice, depending on the flavours used in the cooking sauce, and some wilted greens.
1 leek thinly sliced and sautéed with butter until soft, then add 250 ml of white wine.
Add the stick and shanks, season and slow roast.
Rub the shanks in a spice mix containing 1⁄4 tsp each of ginger, white pepper, coriander, turmeric, allspice, cinnamon and cumin, seasoned with salt.
Sear the shanks, add tomato passata, chopped dates and pumpkin pieces.
Cover and slow roast.
Serve topped with chopped almonds and fresh mint.
Dry fry the following spices until fragrant; 2 tsp five-spice powder, 1 tsp dried chilli flakes, 1 cinnamon stick and 2 star anise.
Combine with 1⁄4 cup soy sauce, 1⁄2 cup Chinese rice wine, 2 tbsp tamarind concentrate, 2 tbsp brown sugar, * cm piece of fresh ginger grated and 2 chopped garlic cloves. Coat the shanks in this mix.
Add chicken stock, cover and slow roast.
Serve topped with coriander sprigs.
Footnotes
Cook's Note:

Editor's Note: